Obi-Wan Finale - The Loop
Play Sound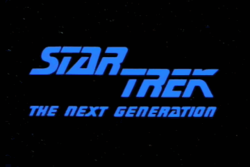 ---
Hope you enjoy this ST: TNG fan-fic story. Please feel free to leave comments below.
---
PDF Link
---
Notes
I originally had pictures of these, but seem to have misplaced the graphic file. If I ever do find I will upload the images.
Holodeck Program ROSS-IC-1
Beta Draco III -- Planet Surface
Underground City
Historical Computer's Table of Contents.
---